Our Services
Medico-legal assessment/Assessment of awareness
Sensory programmes
Bespoke treatment programmes
Monitoring and evaluating treatment or care programmes
Advisory service
Education and training packages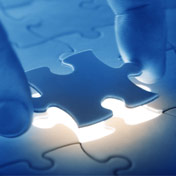 1. Medico-legal assessment/Assessment of awareness
We will undertake a thorough assessment of the individual's level of awareness using a carefully selected standardised measure such as SMART. This tool provides extensive information on the individual's current status in terms of responses to basic stimuli and those behaviours identified by the team and the family. The outcome of the assessment will provide a suggested diagnosis, differentiating between Vegetative State (VS), Minimally Conscious State (MCS), or those showing signs of emergent MCS. This information may be used to identify the individual's level of awareness and potential ability, to allow case managers, specialist lawyers, and the associated care team to plan future requirements. Additionally, the results can be used to support the expert physician in cases where the withdrawal of artificial nutrition and hydration is being considered. We have undertaken a number of prominent medico-legal assessments and Expert Witness assessments identifying the level of awareness of individuals. These findings have contributed to the court's decision on the issue of withdrawing artificial nutrition and hydration, and providing direction for future care planning to optimise the quality of life and potential for the individual.
2. Sensory programmes
Gill-Thwaites & Elliott Consultants Ltd will work with the family and the care team to devise a sensory programme, which helps to use daily activities and specific adaptations to the environment to produce the best conditions for the individual with a PDOC to respond. We liaise with the family and the care team to create a programme that integrates the individual's likes and interests to provide balanced, structured and meaningful stimulation. An appropriate sensory programme will help family members and the care team to identify if responses occur and to recognise any changes that may arise in the individual's level of awareness.
3. Bespoke treatment programmes
Our consultants are able to work with the family and the care team to provide an individual treatment programme that will focus on encouraging potential communication and functional movement of individuals who have been diagnosed as being in MCS. We work with the care team to build on the individual's strengths, identified through assessment as being the most likely aspects to initiate a positive response. We involve the family in undertaking aspects of the programme, if appropriate. The programme will enable the care team and family members to be aware of any changes in the individual's abilities and to monitor functional capability.
4. Monitoring and evaluating treatment or care programmes
For those individuals requiring long-term care, further assessments can be completed at set intervals to provide information for formal reviews or if a change in the individual's awareness has been identified. Advice and educational programmes can also be delivered within the care setting to ensure that changes are monitored and optimum care environments are created. We are keen to involve families throughout the process to gain a full picture of the current and future needs of the individual.
5. Advisory service
Gill-Thwaites & Elliott Consultants Ltd specialises in the assessment, treatment and management of individuals in VS and MCS. We are able to identify the current and on-going client needs for this group of individuals. Through our advisory service, we can discuss your requirements and recommend the most appropriate specialist services for your client/patient or relative. An example of this might be a review of complex/bespoke seating, or an assessment by an expert technological assessor to identify the most appropriate means of communication and/or interaction with the environment. Our consultants can provide advice and/or an assessment to ensure the individual receives the best opportunities and care available.
6. Education and training packages
We have an extensive range of expertise in the assessment, treatment and management of individuals in VS and MCS, and are able to create learning packages suitable for professionals, support staff and families. In recognition of the requirements identified in the RCP guidelines (2013), for clinicians working with PDOC individuals to be appropriately trained, and for families and carers to be suitably informed, we can provide courses that are focused on your needs.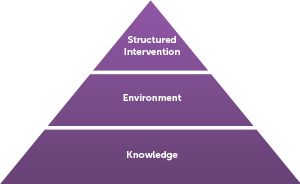 All education and training courses strive to build on knowledge, develop understanding of the environment and create reasoned, structured intervention. The courses are underpinned by the Gill-Thwaites & Elliott SMART philosophy, to facilitate the best possible opportunity and optimal environment for the individual with a PDOC, to fulfil their potential and receive high quality service provision.
We believe that:
Skilled intervention is founded on a robust knowledge base and an understanding of the impact of environmental factors
The care team have a responsibility to provide the optimum environment for the individual to respond
Assessors should be skilled in the recognition and interpretation of behavioural responses and understand the specific nature of assessment of PDOC
When appropriate, the family should be included in the programme of intervention receiving timely information to support their involvement and decision-making
Through our extensive experience, we have recognised that it is essential that the clinical and care teams contribute to the understanding of the individual's awareness and responses. Careful observation of behaviour and provision of optimal conditions during interventions increases the accuracy of identifying defined behavioural responses and patterns of awareness. We are delighted, therefore, to offer innovative and unique courses in the observation and facilitation of responses in PDOC. We recognise the whole contribution of the team and, consequently, offer courses at different levels for professional staff and for support staff or families.
COURSES SUITABLE FOR PROFESSIONAL STAFF
Module 1: Gill-Thwaites & Elliott PDOC Sensory Observer Course
- 1 day (click here for more information)
Module 2: Gill-Thwaites & Elliott PDOC Sensory Programmer Course
- 1 day (click here for more information)
These two courses can be taken individually, although it is necessary to have completed Module 1 in order to proceed to Module 2.
WHAT DO THESE COURSES OFFER ME?
On completion of these two courses, you will have gained confidence in your ability to discriminate between the different levels of responses in the PDOC patient. We will provide you with a framework to monitor these observations to help you to record and promote these responses in everyday activities. You will also create a draft guidance document for working with this client group and establish the resources needed to provide a stimulating sensory programme and environment for your specific workplace. These two courses have been specifically designed to meet the assessor skill specification outlined in the Royal College of Physicians' guidelines required for all professionals involved in the assessment of the PDOC patient. Attendance on these two courses is highly recommended to ensure effective use of standardised assessments for individuals with PDOC. To further your skills, it is recommended if appropriate to your working context, that you undertake the SMART assessors course.
WHO SHOULD ATTEND?
These courses are suitable for Occupational Therapists, Physiotherapists, Speech and Language Therapists, Psychologists, Nurses and any professional involved in observation and interventions with individuals with PDOC. Relevant clinical fields that would benefit include those involved with brain injury, paediatrics, learning disabilities and dementia care.
WHAT CAN I TAKE BACK TO THE WORKPLACE?
Having achieved the learning outcomes for the course, you will possess the knowledge to ensure more accurate observation of this client group, and will have developed skills in the facilitation of responses within the optimum environments you have created. You will build upon your existing skills and begin to develop your ability to differentiate between behaviours recognising potential, and considering strategies for eliciting optimal responses from your patient. Your observation, facilitation and recording of responses will contribute to the objective evidence-gathering for your patient and complement the formal assessment conducted by the team.
You will:
Create working guidelines applicable to your patients/service, and be familiar with observation recording forms for structured and unstructured observations, and return with these to your workplace
Be confident in your ability to feed back objectively in meetings, or to the team, regarding levels and quality of responses
Have identified the resources that you need to facilitate responses and provide a stimulating environment for your patients
Be able to set up a patient-specific sensory programme, knowing how to adapt the programme for different patients' needs
Have the chance to reflect upon your own abilities, and consider your development opportunities in observation facilitation skills and standardised assessment
COURSE SUITABLE FOR SUPPORT STAFF OR FAMILIES
1 day: Gill-Thwaites & Elliott PDOC Sensory Facilitator Course
COURSE OUTLINE FOR SUPPORT COURSE
The PDOC Sensory Facilitator Course has been developed to provide support workers or families with an awareness of the value of observation and recognition of the behaviours that need to be identified and recorded as part of a team. The course will also explore the potential for facilitating responses in everyday activity and consider the conditions that need to be created in order to enable potential responses to occur.
COURSE TITLE: PDOC SENSORY FACILITATOR COURSE
Mode of delivery: Presentation, workshop, small group work
Learning outcomes – by the end of the course the participant will be able to:
Discuss the importance of accurate observation over time and consider the challenges with this client group
Explain the strategies for approaching and communicating with an individual with a PDOC
Understand the range of observable motor and sensory responses of a person with a PDOC
Describe the responses observed during activities or at rest and record essential information
Recognise the roles of the MDT and contributions of the support worker and the family in gaining an accurate understanding of the pattern and quality of responses
Identify methods for facilitating the opportunity for the individual to respond in everyday activities
Please contact us for further details about these courses or any of the other training programmes that we offer.
COURSE OUTLINE: MODULE 1: PDOC SENSORY OBSERVER COURSE
This course will equip professionals working with individuals who have PDOC, to specifically develop and refine observation skills with this unique client group as a prerequisite to structured, standardised assessment. It will enable the participant to fine-tune their observation skills, to encourage them to confidently identify and record the different type and quality of behavioural responses seen in the patient with a PDOC.
Mode of delivery: Presentation, workshop, small group work
LEARNING OUTCOMES: MODULE 1: PDOC SENSORY OBSERVER COURSE
Learning outcomes – by the end of the course the participant will be able to:
Discuss and examine the concepts of consciousness and awareness
Analyse the importance of accurate observation over time and consider the challenges with this client group
Recognise and differentiate between the range of observable motor and sensory responses of a person with a PDOC
Describe and accurately record the type of responses gained by observing the patient in activities and at rest
Understand the essential requirements of a professional observing, facilitating and assessing an individual with a PDOC and reflect upon personal development of skills
Discuss and recognise the importance of baselines, recording and skilled observations
Recognise the roles of the multi-disciplinary team (MDT) and contributions of the family in gaining an accurate understanding of the pattern and quality of responses
COURSE OUTLINE: MODULE 2: PDOC SENSORY PROGRAMMER COURSE
This course will focus on using these newly developed observation skills, and consider the potential opportunities for providing the optimum conditions to elicit meaningful responses. Participants will develop their ability to facilitate the environment by selecting patient-specific sensory stimuli to establish a balanced daily sensory programme.
Mode of delivery: Presentation, workshop, small group work
LEARNING OUTCOMES: MODULE 2: PDOC SENSORY PROGRAMMER COURSE
Learning outcomes – by the end of the course the participant will be able to:
Explore the clinical reasoning for structured and unstructured observations
Critically consider the impact and relevance of current guidelines and practice
Identify the optimal team approach to working with an individual with a PDOC and create a guidance document for their individual working environment, which includes the team and the family
Describe the general principles in setting up an optimal environment and analyse the challenges and benefits of such a system
Examine the components, structure and facilitation of bespoke programmes
Analyse the skills in facilitating responses in individuals with PDOC
Define the different needs of individuals in VS and MCS when considering a programme of intervention